Giving Tuesday is here - one day of global generosity, unleashing the power of people and organizations to transform our communities and the world. Today you can partner with us to be the difference in our community in and around Victoria Falls. Every donation counts, no matter how small. 100% of your gift will immediately go to work in our vulnerable communities by supporting existing projects.
Together, we can bring life changes to young girls and women simply by providing them with hygienic reusable sanitary wear and sewing skills - read more here.
By assisting us to drill a borehole well at our Youth and Women's Empowerment Centre, you will allow us to enable us to equip hundreds more people with vocational skills, give children their first playground ever and green a rural area with vibrant life. Read more about the development of this inspirational space here.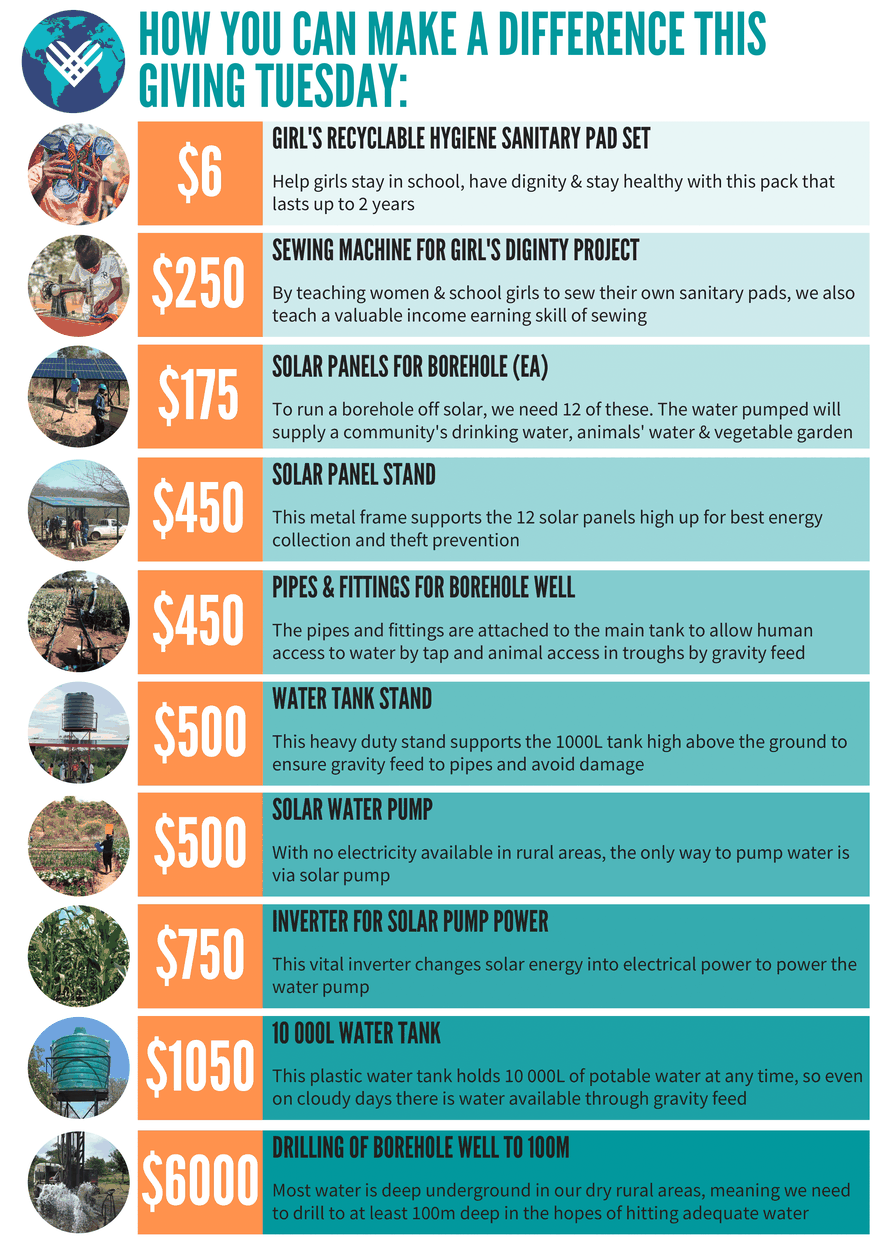 Southern Africa is about to enter a fourth wave of COVID-19 and, as evidenced by the recent discovery of the new variant Omicron, high numbers of cases are anticipated. In Victoria Falls, with the assistance of you, our incredibly generous donors, and the wonderful support of the local medical community, we have been able to offer free treatment to the most vulnerable in our society. Without this service, there is no treatment available. The COVID-19 Treatment Centre desperately needs to purchase vital medication. Working together as a global community, we can all save lives - read more here on what has been achieved to date.

On behalf of everyone whose lives your generosity transforms, we thank you! 
Gail, Sipho, Jackie and the Jafuta team.
TOGETHER WE CAN!